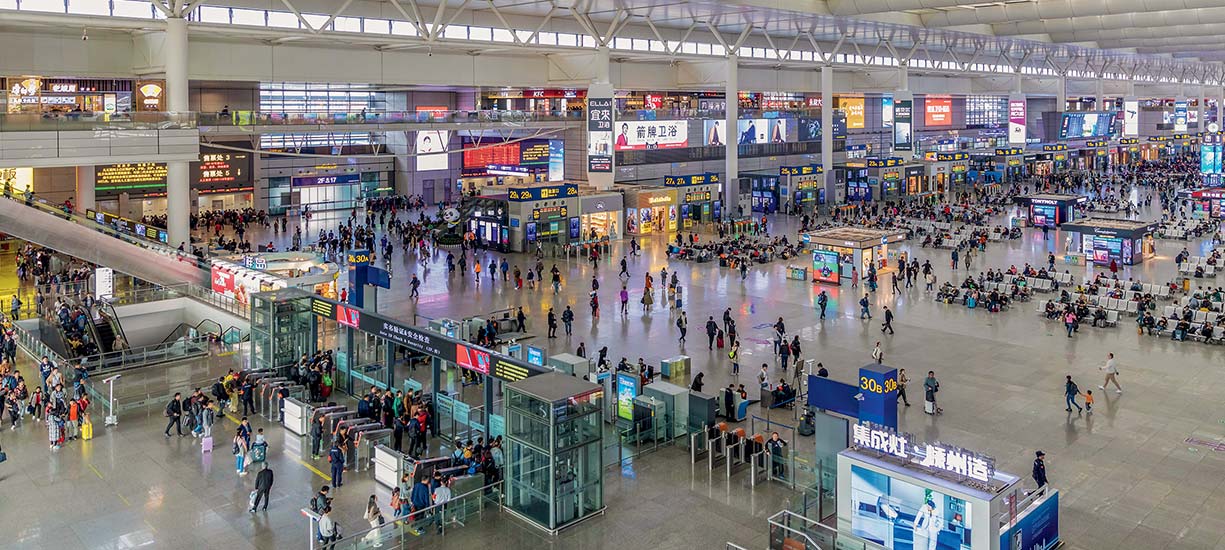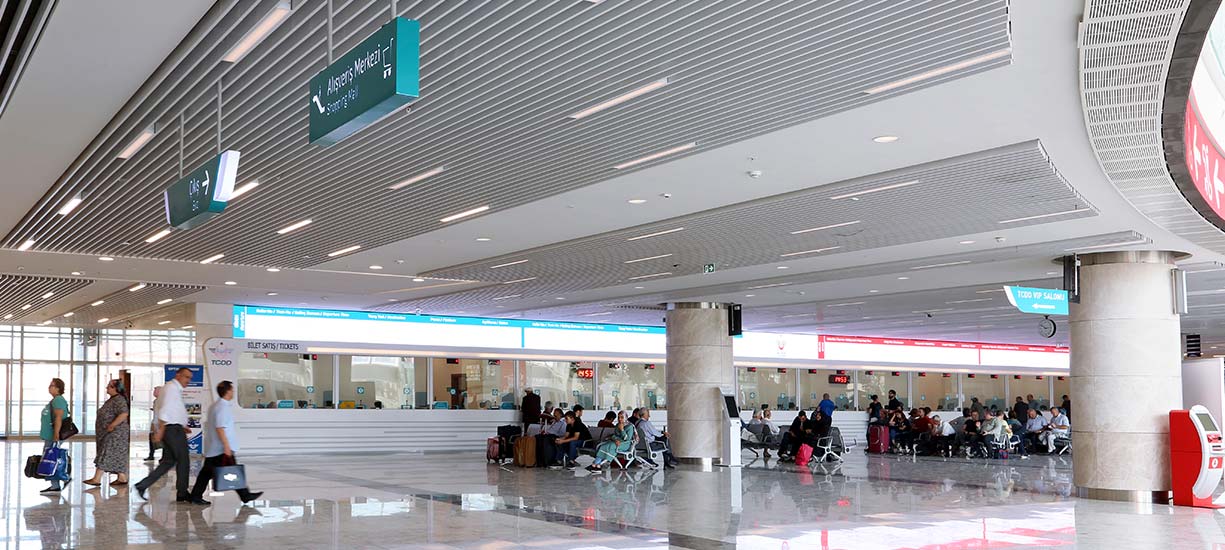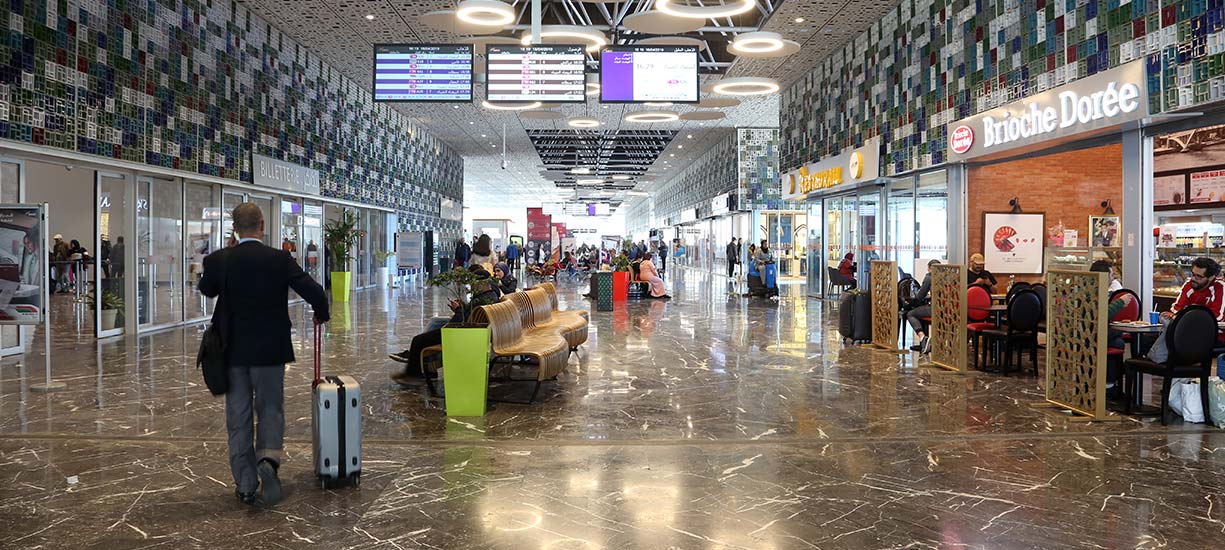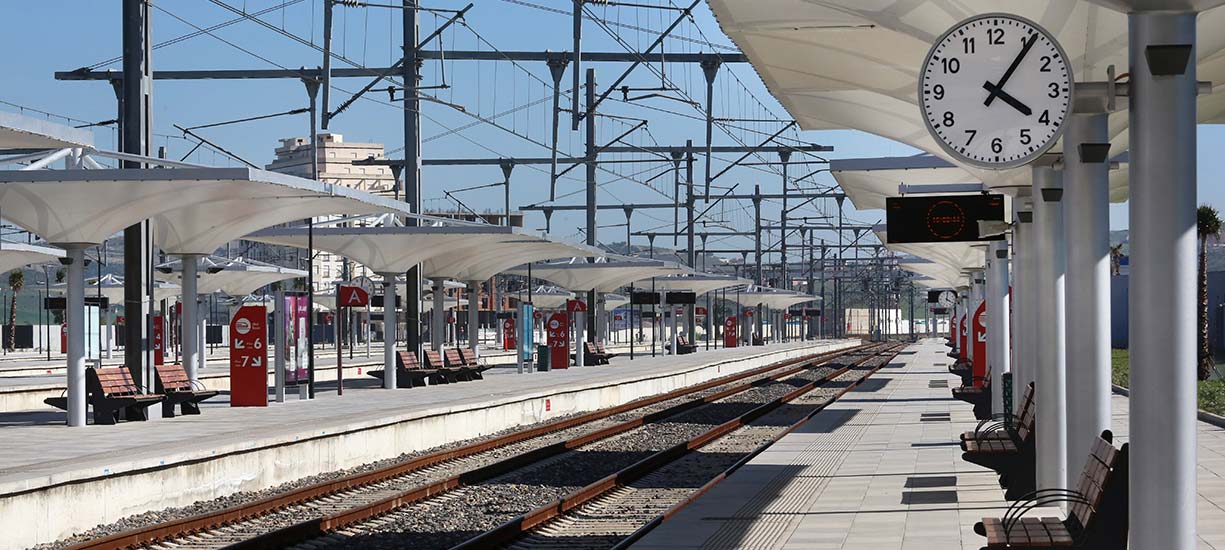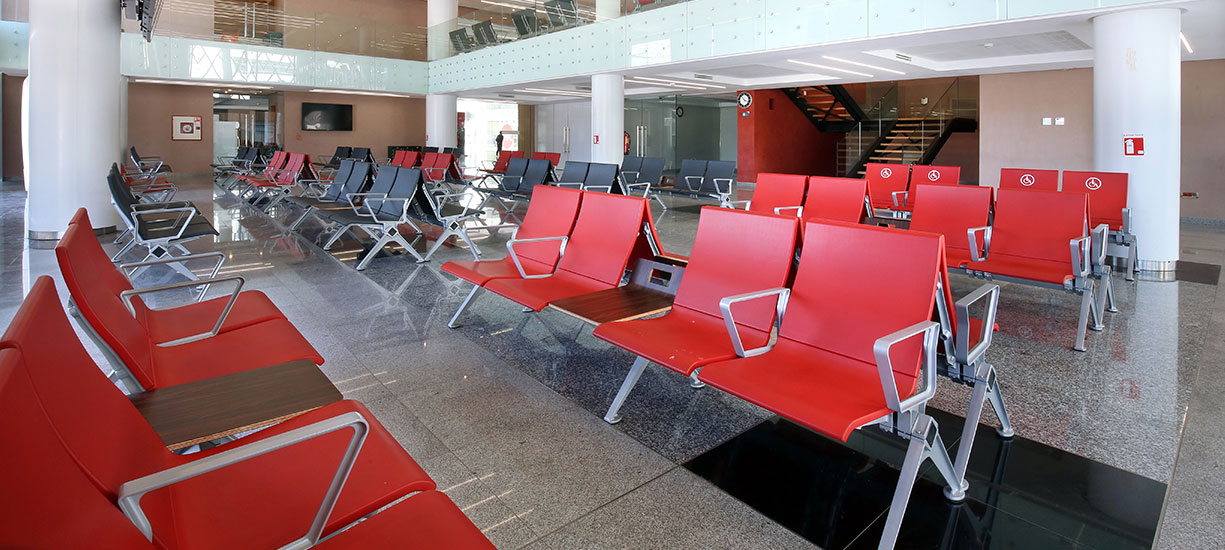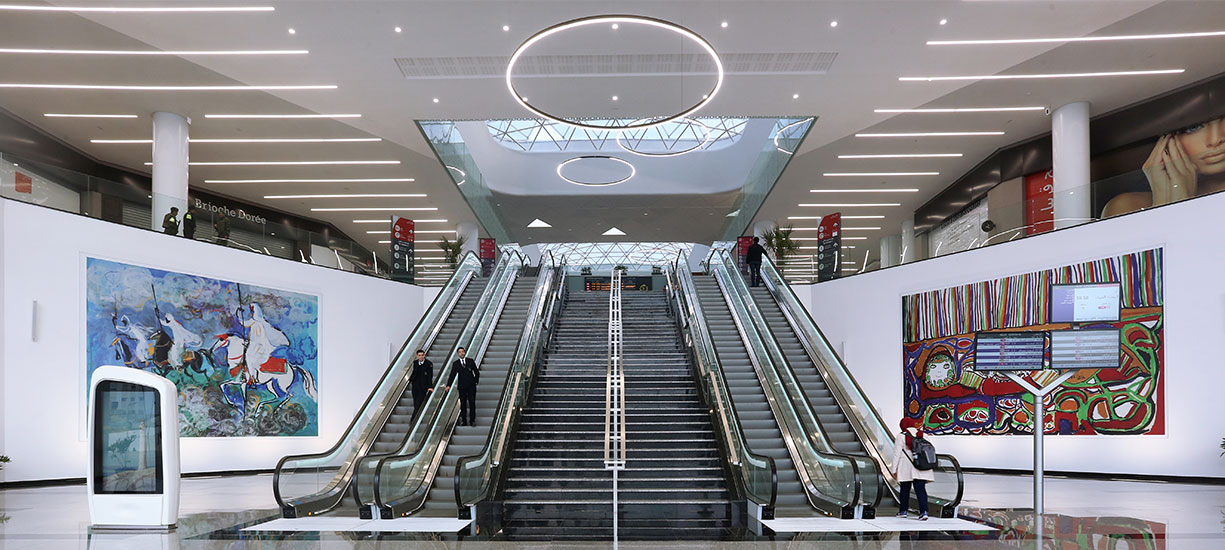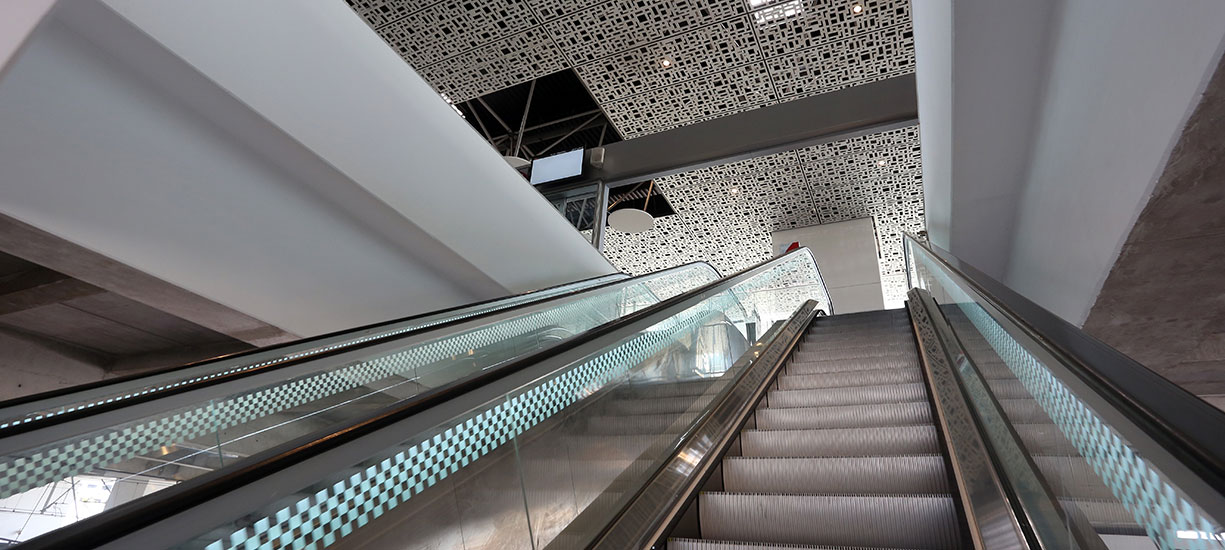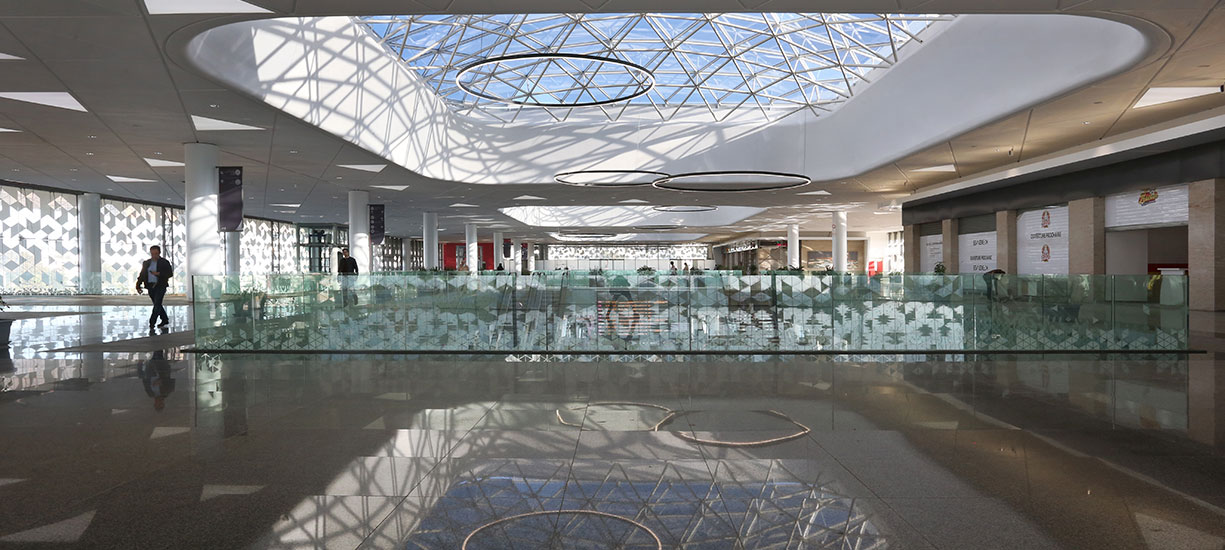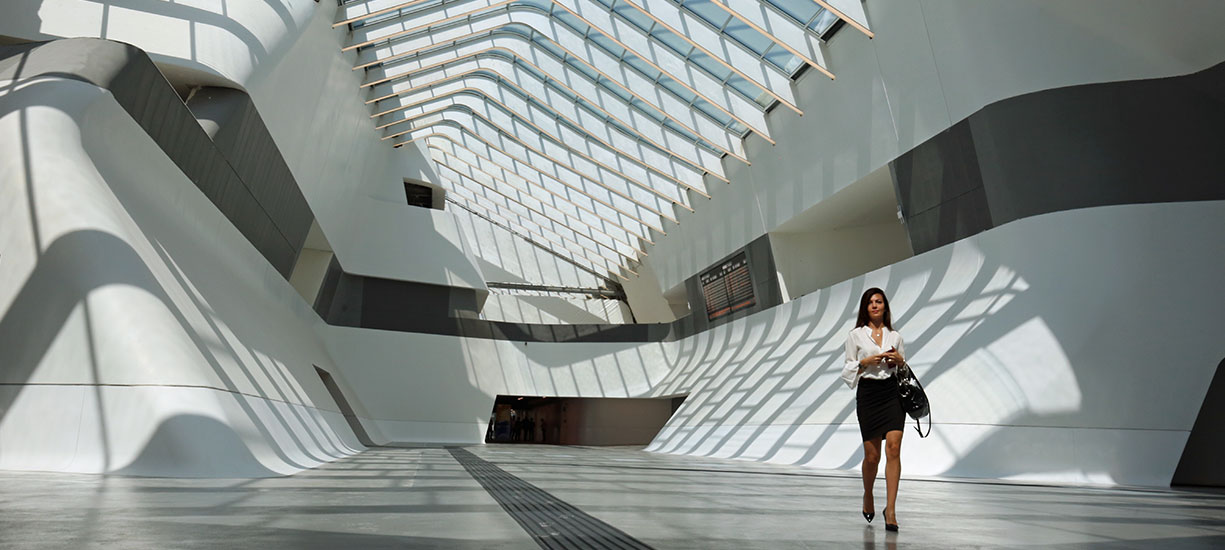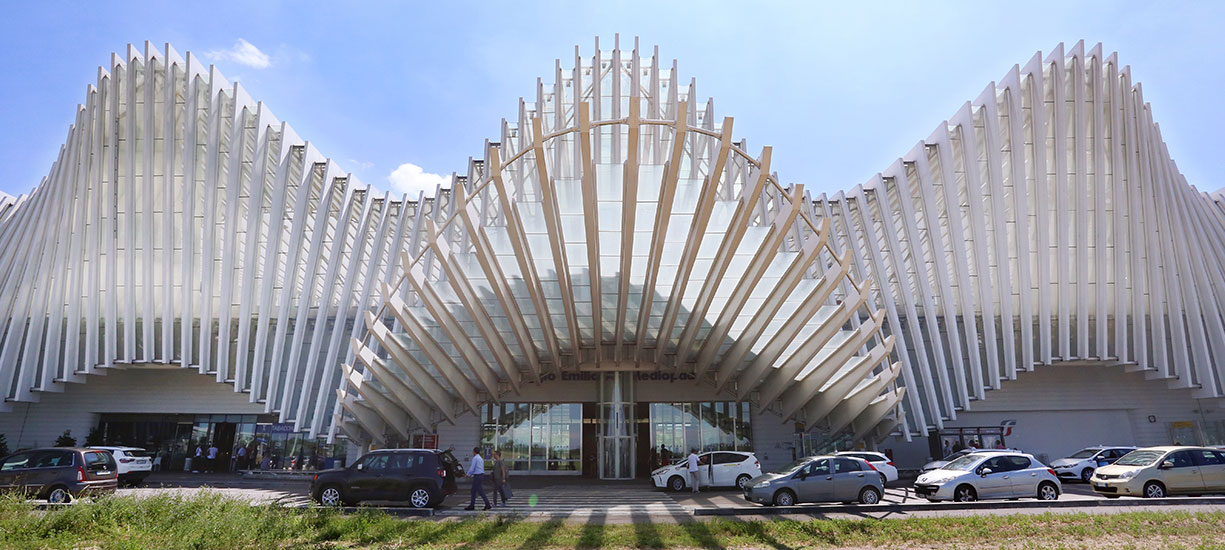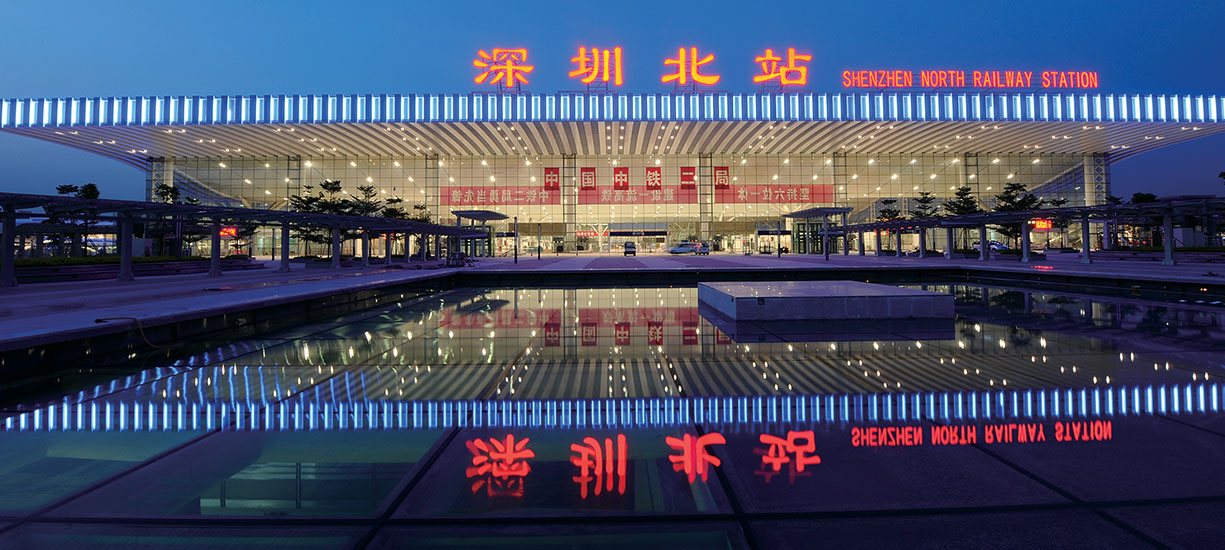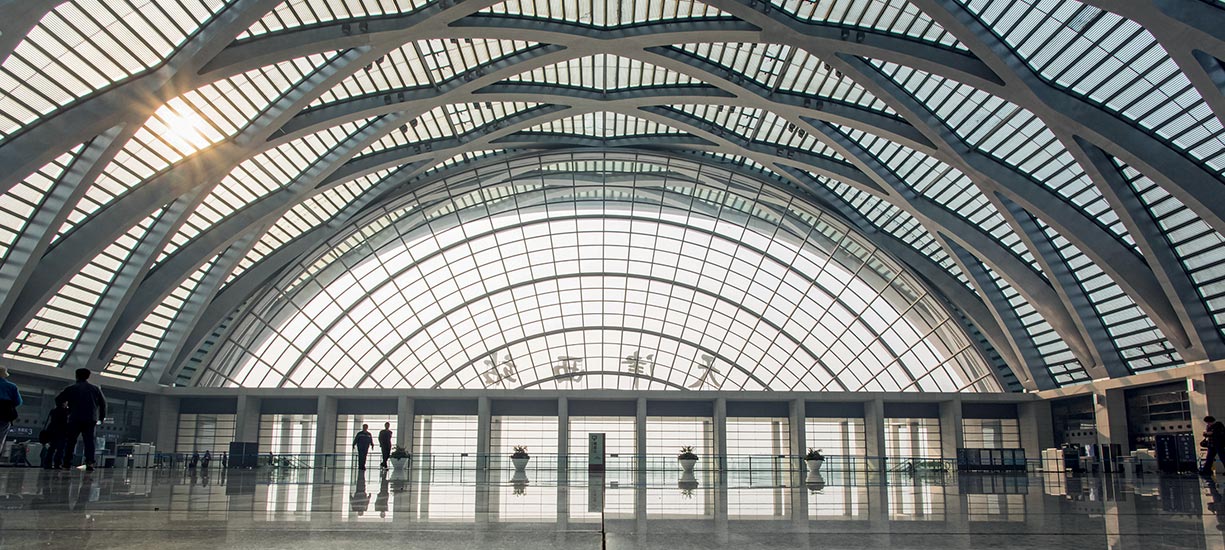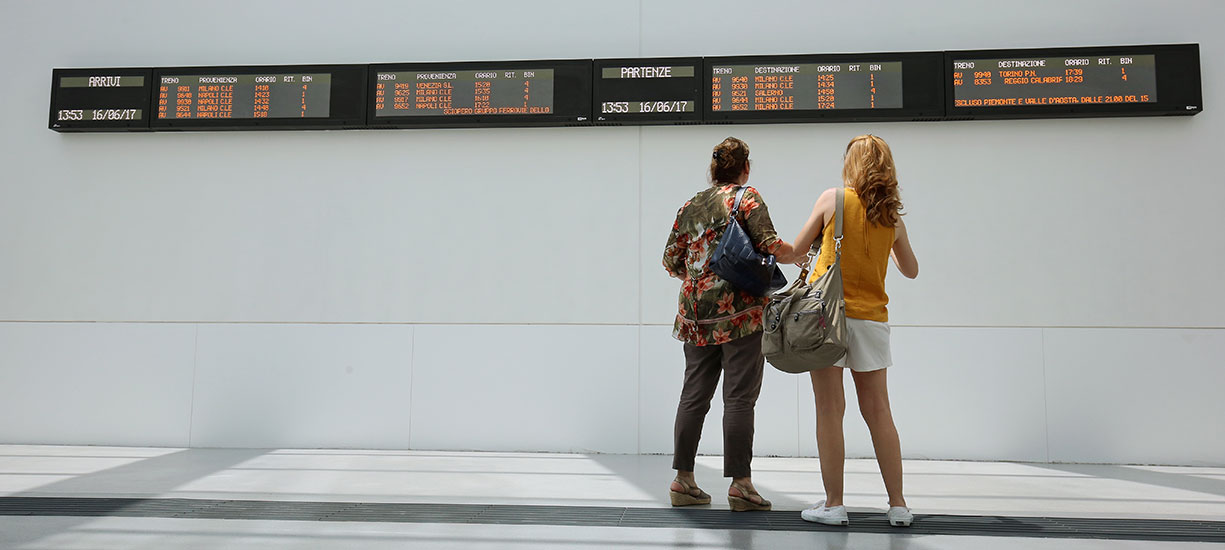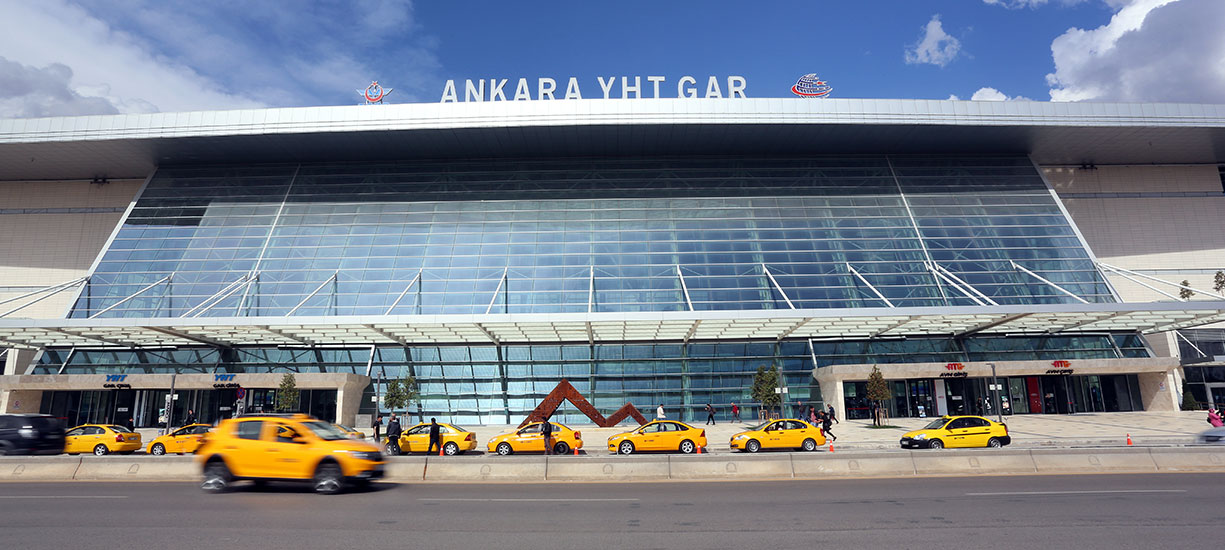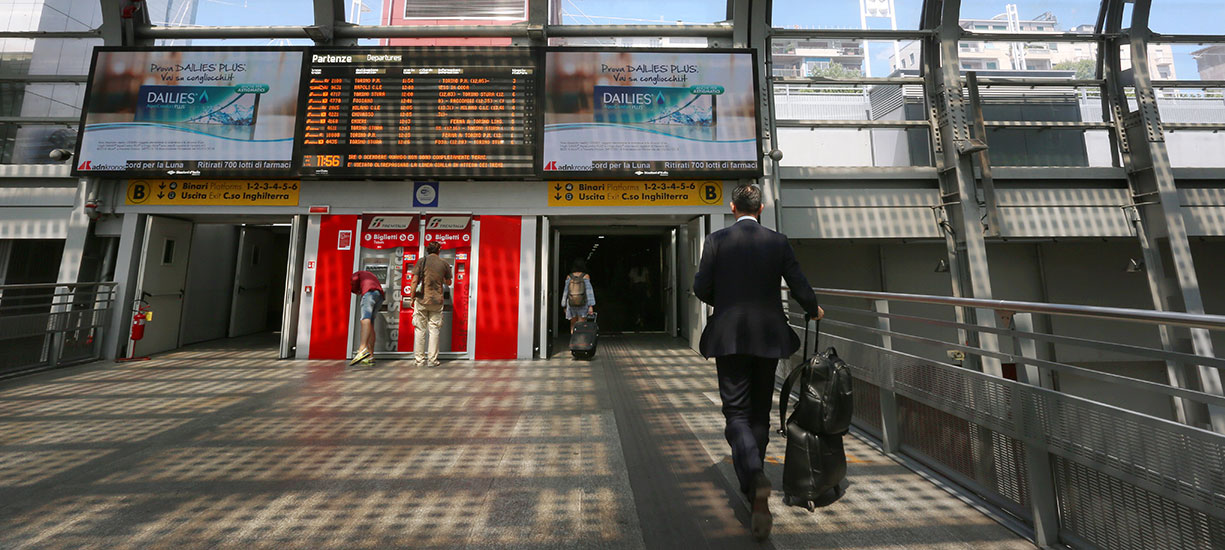 High-Speed rail & Train Stations
With the advent of high-speed, the rail station – that essential link in the chain of rail infrastructure and mobility – has more than ever become an emblem of and gateway to a territory. A new generation of ultra-contemporary rail stations, which has accompanied the evolution of high-speed transport, has completely transformed the faces of their cities. With often gigantic proportions, their modernity and functionality have risen to the challenge of facilitating rail access for all, while becoming an attractive pole for travellers and local populations alike, and offering all manner of services to satisfy them. These stations are places for living, meeting, and sharing, and their organisation is fully designed to accommodate an ever-increasing number of passengers. The rail station has become a hub of intermodal exchange and a showcase for both its city and its country.
AN ATTRACTIVE CENTRE
With the arrival of high-speed trains, the rail station has become more than a stopping place or access point for trains, it is truly a living space of service and exchange, and a pole for urban animation. The image of modernity that radiates from the station is integral to the host city. Whether their architecture is historic or futuristic, these new or renovated stations are often surrounded by dynamic commercial centres and service zones designed to meet the needs of passengers and locals. In China, in South Korea and in Japan, rail stations resemble airports, with boarding gates. Many of them offer a range of shopping options, car rental agencies, restaurants and business centres.
In function of their location, stations also drive commercial and economic development, at both local and regional scale. The arrival of high-speed trains can be the determining factor for authorities to undertake major urban projects around the station, integrating real estate programmes that propose office space, equipment, shops and residential property. To welcome waiting or connecting travellers, rail stations often make their huge concourses available for concerts, exhibitions, or commercial events. Some stations are particularly enchanting for their green spaces, soundproofed silence, luminosity, majestic architecture, historic rooms and décor, or avant-garde design.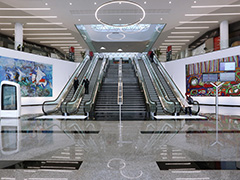 A HUB OF INTERMODAL EXCHANGE
At the heart of a metropolis, the rail station plays a civic role. By privileging frequent urban liaisons and nearby services, the station offers a pleasant public space to all who pass through. The interest in gaining time by the use of high-speed rail only makes sense if that efficiency is met with functional intermodality. Travellers must be able to continue their journey on a conventional line without waiting, and to easily access local trains, metros, tramways, buses, or their own cars. Taking into consideration the rising number of passengers, rail stations have developed new upgrades: pedestrian esplanades, bus and taxi corridors, ample parking, self-service bicycles, bike lanes, carpool spaces. Environmentally-sound modes of mobility are increasingly privileged when possible. The rail station can also be an interface between rail or public transport and air transport. Certain cities have been successful with the fusion of high-speed and airport access.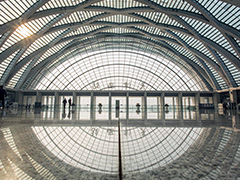 REINVENTING THE RAIL STATION
20th century rail stations were not designed to manage a constantly growing volume of traffic. It was therefore necessary to renovate them, or to build new stations, and to add underground tracks. An opportunity for architects to create masterpieces, and for cities to enter a new phase of urban renovation. Optimising travel times is one of the major issues of transforming stations to receive high-speed. Comfortable spaces, easy circulation upon both departure and arrival, and the availability of shopping, information, and accessibility have become priorities. The advent of high-speed and the increase in rail traffic have obligated stakeholders to reinvent rail stations and their organisation. The goal is to make them more functional, more practical, and accessible to all. These stations manage the growing flow of departing and arriving passengers, developing new functionalities, offering unprecedented services and improving accessibility for people with reduced mobility. Efficient connections, information display in real time, internet connections and timetable management have become indispensable to the smooth functioning of a multimodal station. Today, one ticket for all transport modes is beginning to be implemented, representing a major innovation for rail stations.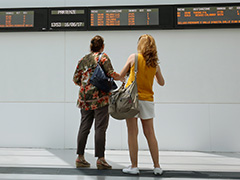 INTERMOBILITY AND DIGITAL TECHNOLOGY
New digital technologies have become indispensable tools for intermobility. For connected travellers, the development of smartphone applications allows users to optimise time management. Planning a trip, downloading travel documents or consulting information in real time, these gestures have become automatic for many. Even before arriving at the station or leaving the train, users can geolocate themselves and find out about real time schedules and traffic information, the other modes of transport available at the station, travel times, etc. In addition to e-ticketing, one of the most remarkable innovations in recent years is NFC (near field communication) technology, which is increasingly available in many countries. This near-field communication technology is widely used on smartphones, allowing users to find information and make reservations, payments and confirmations. Also known as "Personal mobility assistant", this technology makes it possible to offer rail customers a seamless journey, with a single travel document door-to-door for conventional transport, but also to find a self-service bike, parking access, or other in-station services.